Hello everybody.
I want to do a P2V job by ghost.
Today I use a bootable iso file ,containing MS dos, ghost.exe, and one ghost file for windows XP.
When I boot a new VM on Xen with this iso file in the cdrom of VM, MS dos run ok.
But when I run ghost.exe, it can't running.
(I use same iso file on vmware, it success to restore vm with a gho file .)
And then I try the same way on Xen server, the same problem occur.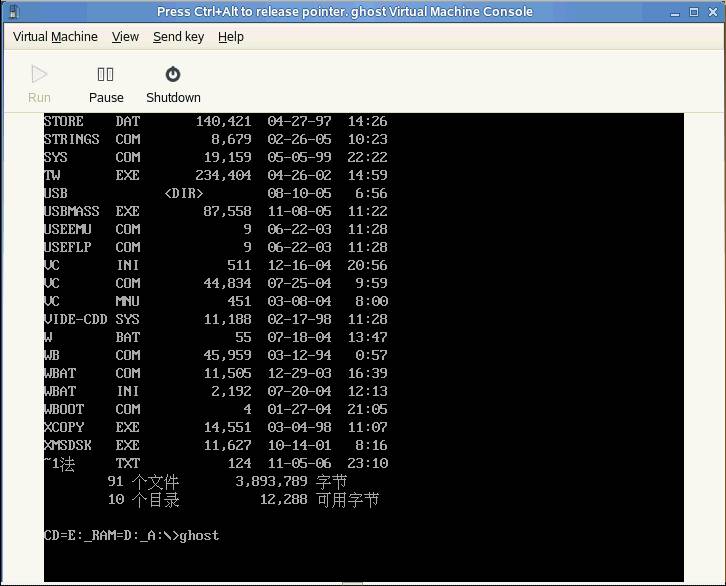 This somebody could tell me why ,thank you
Again,I try window PE do the same thing.
(a iso file contained windows PE ,ghost32.exe,and a GHO file which is my VMware window XP's system C diver).
This time ghost was running successfully. After ghost32.exe finished, I found a C:\ driver in my windows PE's explorer.
But when I reboot window PE, the VM can't boot.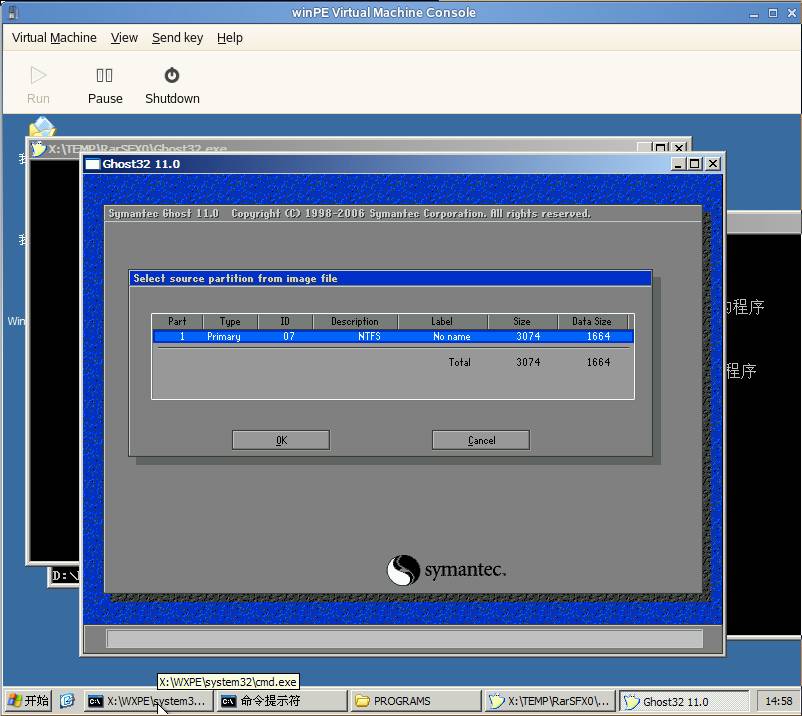 After ghost, here are C:\ driver:

Reboot VM,VM can't boot from hard disk.