I have install Xen4.2 Xen4.3 Xen4.4 and Xen4.6.
when I enter it from GRUB,they always load something and then restart. I don't know why.. I have install it with the Guide from Xen and have install it with README form the package . but all of them can't work
Enter: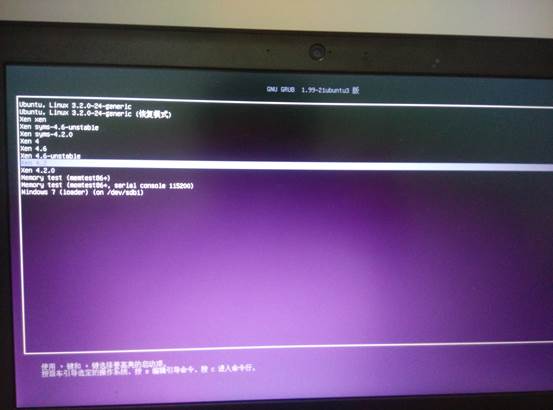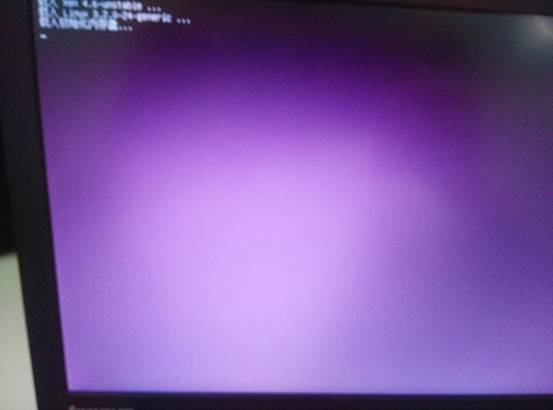 The words in the above picture:
Load xen 4.6…
Load linux3.0.24-generic
Load initial memory….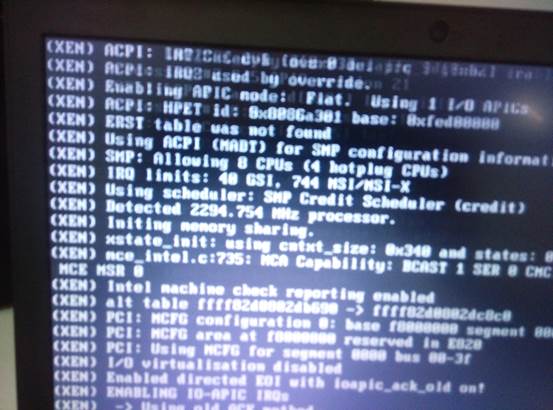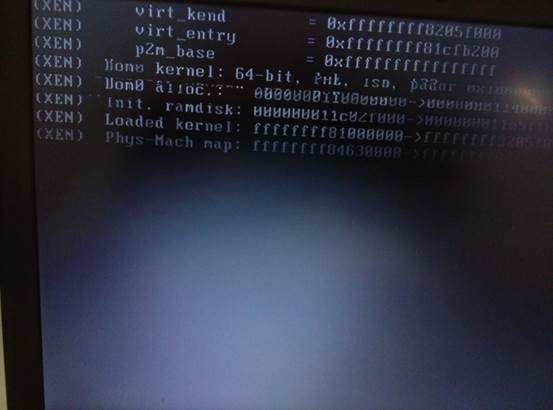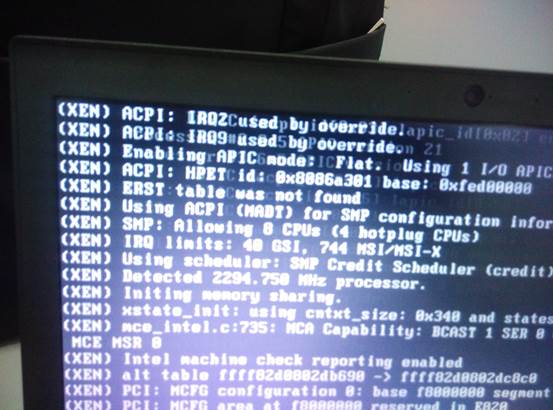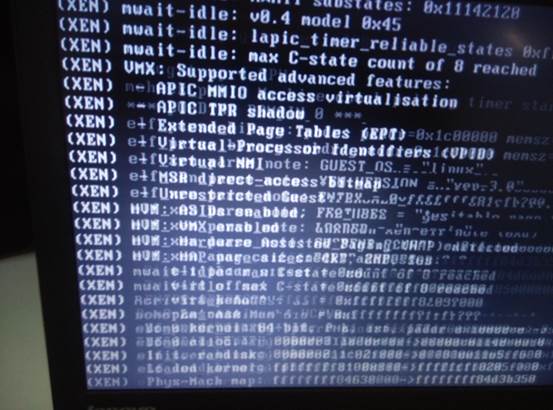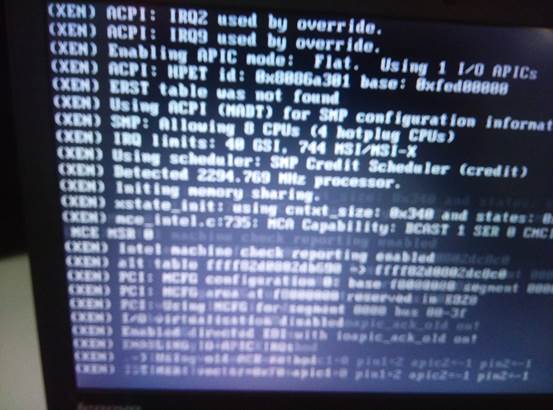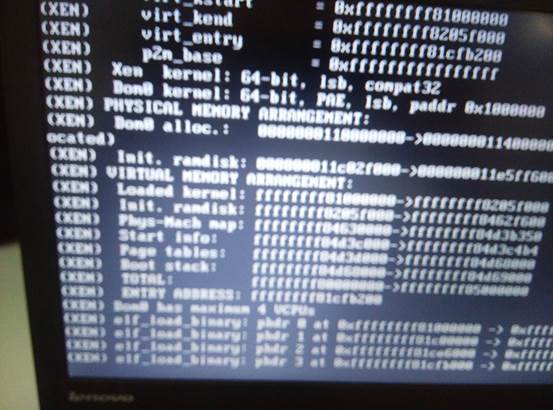 Running Environment: