---
[Date Prev][Date Next][Thread Prev][Thread Next][Date Index][Thread Index]
Re: [Xen-users] Xen 3 vs Xen 4
---
From: Alexandre Chapellon <a.chapellon@xxxxxxxxx>
Date: Mon, 20 Feb 2012 09:01:59 +0100
Delivery-date: Mon, 20 Feb 2012 08:03:40 +0000
List-id: Xen user discussion <xen-users.lists.xensource.com>
---


Le 17/02/2012 11:36, Peter Viskup a écrit :
Hi,
all Xen3 installed domU's should run without any issues on Xen4.


From my experience this is true if you keep using xm toolstack.
When I switched to Xen4.1.2 I had to modify some configuration files (mostly because of management software that was used to put "proprietary values in thoose files) that xl could not process.
Further more I also noticed really worst performances when starting a domain with xl than with xm.
I just kept using xm and didn't really dig into the problem, so am not sure this is general or if you would face it too... But this is what happened to me.

regards.

There are many improvements in Xen4. For more details read this http://wiki.xen.org/wiki/Xen_4.0_Release_Notes .

--
Peter

On 02/17/2012 10:44 AM, FiFtHeLeMeNt wrote:


Hi;
Currently I am running xen 3.4.2 on one of my Centos servers , I want
to upgrade to latest version of xen but I dont know if I should
upgrade to latest branch of xen 3 or xen 4 ? is xen 4 backward
compatible with xen 3 VMs ? does it provide any performance benefit
compared to xen 3 ?
What is your recommendation ?
Regards

--
View this message in context: http://xen.1045712.n5.nabble.com/Xen-3-vs-Xen-4-tp5491994p5491994.html
Sent from the Xen - User mailing list archive at Nabble.com.

_______________________________________________
Xen-users mailing list
Xen-users@xxxxxxxxxxxxxxxxxxx
http://lists.xensource.com/xen-users





_______________________________________________
Xen-users mailing list
Xen-users@xxxxxxxxxxxxxxxxxxx
http://lists.xensource.com/xen-users

--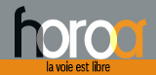 Alexandre Chapellon
Ingénierie des systèmes open sources et réseaux.
Follow me on twitter: @alxgomz
_______________________________________________
Xen-users mailing list
Xen-users@xxxxxxxxxxxxxxxxxxx
http://lists.xensource.com/xen-users
---