We have a Xen Project environment sitting on scientific linux 6. Can I get some advice on backing up options please?
What are people using / doing to backup their own systems?
Thanks & kind regards

Colin Durrant
Managing Director
Colins-IT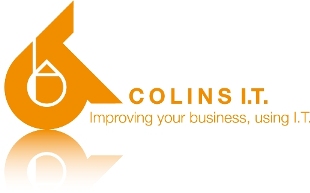 Colins-IT Limited
Tel: 07969 11 33 00
Fax: 0845 074 5707
FREEPHONE:0800 10 777 82
email: colin@xxxxxxxxxxxxxxx
web: http://www.colins-it.co.uk
http://www.twitter.com/colinsit
Facebook

Ezine Author
Are you using our online back up service? Only £5 per month for unlimted data. Click for more info.
Unit 1 Curriers Close, Coventry, CV4 8AW, England

Colins-IT does not accept legal responsibility for the contents of this message. The message is intended for the addressee only and its contents and any attached files are strictly confidential. Any views or opinions expressed are those of the author only.
Company No. 7044349 VAT No. 980 4141 28

P please don't print this e-mail unless you really need to